Toby Tucker
From Rocklopedia Fakebandica
Jump to navigation
Jump to search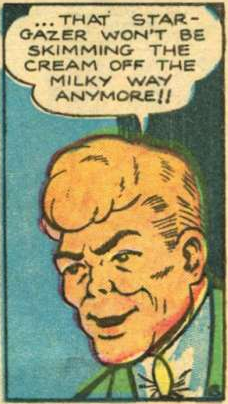 Saxophone player for swing bandleader Swing Sisson in the comic book Feature Comics, an anthology-type comic of various funny and adventure stories. Swing, Tucker, and singer Bonnie Baxter usually stumble into conflict with organized crime but beat them up.
They all first appeared in the "Crime at the Clover Club" story in Feature Comics #49, October, 1941. The last Sisson story appeared in the last issue, #144, May 1950. The Sisson stories were written and drawn by Phil Martin. Feature Comics was published by Quality Comics.
The band has a regular gig at Pete Jaxon's Clover Club on Broadway in New York City.
At some point in the run of the series, Toby seems to have switched from saxophone to trumpet.
See also
External Links