The Gears
From Rocklopedia Fakebandica
Jump to navigation
Jump to search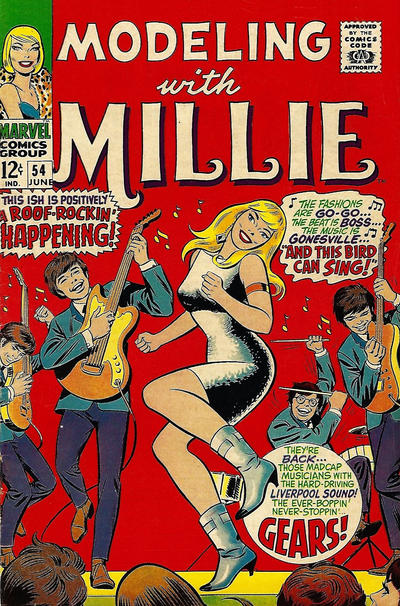 Beatlesque rock band from Marvel comic books Millie the Model and Modeling with Millie.
They first appeared in Millie the Model #135 (February 1966). In it, long running comic book model Millie Collins of the title trades the runways and catwalks to be a go-go discotheque dancer at The Pudding Bowl for this quartet.
Incomplete list of appearances:

Lineup: Limeys Marv and Koko, and American brothers Joe and Russ Brockman.
External Links