Mickey O'Flynn
From Rocklopedia Fakebandica
Jump to navigation
Jump to search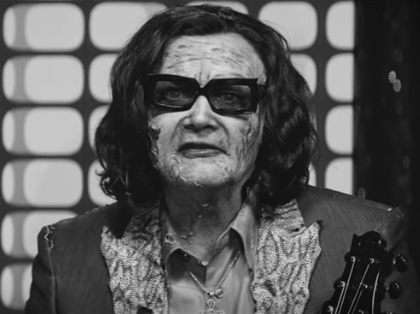 Nineteen-fifties rock star from the 2012 indie film The Ghastly Love of Johnny X.
Played by real musician/actor Creed Bratton, better known for playing a version of himself on tv series The Office. Bratton was a member of real band The Grass Roots.
Alien teens from outer space and exiled on Earth are trying to track down the titular Johnny's "resurrection suit" that's been stolen by his ex-girlfriend Bliss (De Anna Joy Brooks).
Concert promoter King Clayton (Reggie Bannister) tips Johnny off to Bliss's whereabouts, but in exchange, he wants to use the suit to reanimate recently deceased rock star O'Flynn, who it turns out, is Johnny's long-lost father.
External Links