Loaded Blanks
From Rocklopedia Fakebandica
Jump to navigation
Jump to search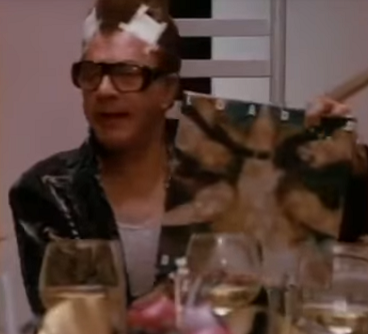 Successful rock band from the movie Maid To Order (1987). Actor Dick Shawn plays wealthy rock and roll promoter Stan Starkey who manages them. Lead singer Dude (Leland Crooke) throws raw meat at the audience.
He wrangles them a showcase gig at a fancy party, but Dude gets knocked unconscious by a falling coconut, and maid Audrey James steps in at the last minute.
This rest of the band was played by members of real 1980s hair metal band Great White: Lorne Black, Jack Russell, Audie Desbrow, Mark Kendall, and Michael Lardie. Apparently Dude's real name is Irwin Raselhof.
See also