Cherry Jam
From Rocklopedia Fakebandica
Jump to navigation
Jump to search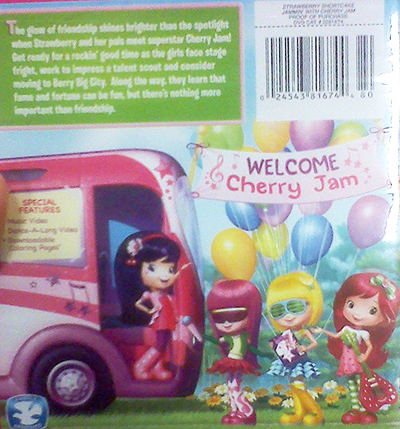 Pop star from the Strawberry Shortcake children's animated television series. She first appears in the "Starlight, Star bright" episode (November 19, 2011).
She also appears in "Practice Makes Perfect" (November 26, 2011) and "The Berry Best Vacation" (February 18, 2012).
A DVD of several episodes featuring her was released in 2012 under the title: Strawberry Shortcake: Jammin With Cherry Jam.
External Links
{{#ev:youtube|Oe9gGs5Ct_Q}}