Benny Borsey and His Band
From Rocklopedia Fakebandica
Jump to navigation
Jump to search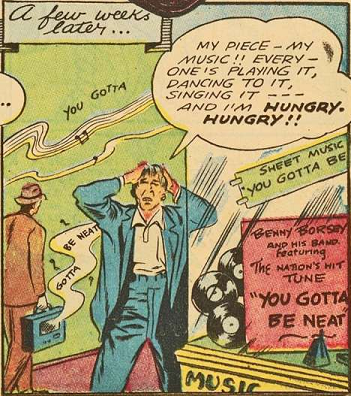 Successful, unseen swing band in "The Swing King" story of Master Comics #31 (October 1942). Their hit "You Gotta Be Neat," was unfortunately scammed off of its songwriter Jimmy Shay by crooked publisher Max Curt.
Impoverished Shay goes mad hearing it everywhere and kills a buncha people, but not this band.
The name "Benny Borsey" is a combination of the names of real swing bandleaders Benny Goodman and Tommy Dorsey.
See also
External Links