&ndra
From Rocklopedia Fakebandica
Jump to navigation
Jump to search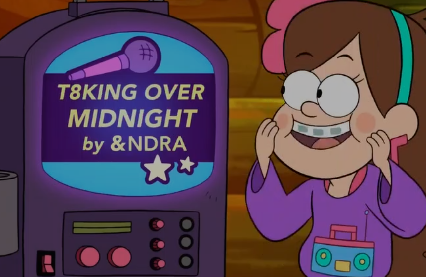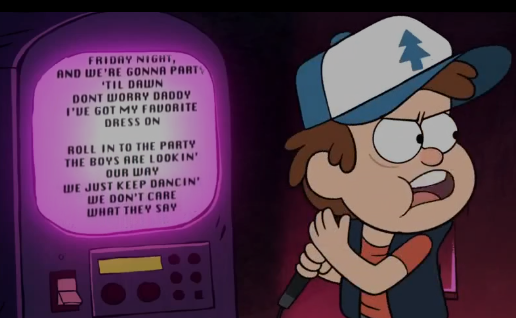 Successful female vocalist from the "Scary-oke" episode (August 1, 2014) of animated Disney Channel television series Gravity Falls.
Pronounced "ampersandra," her song "Taking Over Midnight" is on the karaoke machine Mabel Pines has brought to a party.
Her song sounds very 1980s pop.
Mabel and her family karaoke band Love Patrol Alpha end up singing "Taking Over Midnight" to defeat attacking zombies. Turns out three-part harmony is the zombies only weakness.
See also
External Links