Bagpiper
From Rocklopedia Fakebandica
Jump to navigation
Jump to search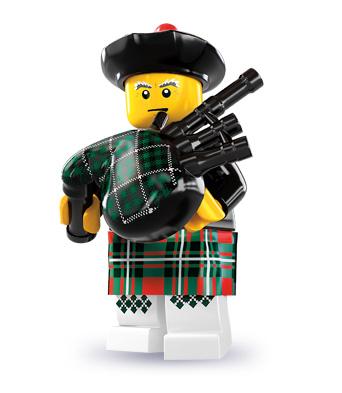 Wow. There are fake musician LEGO minifigs! They don't so much have names as occupations, but what can you do. Bagpiper is from Series 7, set 8831 LEGO Minifigures, released 2012.
From his online bio at LEGO.com:
He's played his pipes for weddings, marches, wrestling matches and haggis-eating contests (he's also played them at chess tournaments and libraries, but for some reason his enthusiastic performances didn't go over so well then).
External links