Rita Mae Pollini
From Rocklopedia Fakebandica
Jump to navigation
Jump to search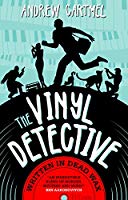 Obscure jazz singer from the 1950s, from the 2016 novel The Vinyl Detective: Written in Dead Wax by Andrew Cartmel. The Vinyl Detective is hired to track down an original pressing of the rare 1955 Easy Geary album, Easy Come Easy Go on the Hathor label, one track which features a vocal by Pollini.
Her two Hathor albums were Rita Mae Pollini Sings Burns Hobartt and Rita Mae Pollini Sings Professor Jellaway, both released in 1955.
She's the grandmother of Ree Esterbridge.
See also