Maury De Cay
From Rocklopedia Fakebandica
Jump to navigation
Jump to search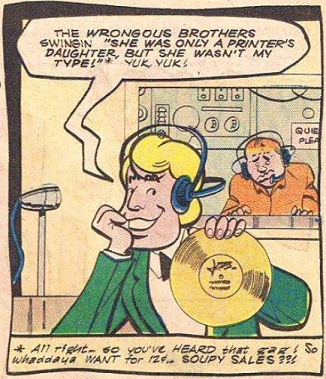 Annoying, blonde radio DJ in the "Maury De Cay - Disc Jockey" story of Charlton comic book Go-Go #9 (October 1967). An egocentric maniac, he mentions a couple of fake bands: The Wrongous Brothers and The Daddies and the Mommies.
The station he's on may be R.O.T.T.
His name is a parody of real rock radio DJ Murray the K.
See Also
External Links